OUR MISSION
IMPRESSIONS'S motto is to first understand the customer's requirements and then synergizing all its resources to develop a solution that satisfies those requirements.
OUR VISION

IMPRESSIONS believe in working ethically while continually striving for excellence in a healthy competitive environment. Customer satisfaction is our top most priority.
FACE OF THE COMPANY
IMPRESSIONS was established by Mr. Vishal Rastogi, who has a young and energetic personality. He loves to interact with clients, understand their needs and then tries to bring out some unique idea for their printing and packaging requirements considering that his proposal remains pocket friendly yet attractive to the customer. Customer well-being is his utmost priority. Later as the business grew and diversification started, his wife Mrs. Liny Rastogi joined to support him. Her creative talent helped in further diversification of work and product range. We are working as a manufacturer, supplier Diaries and Directories, Cartons Boxes, Menu Cards, Planners and Calendars, Promotional Materials, Vinyl Stickers, Religious Translites Paintings,Writing Pads, Cartons Boxes, Paper Carry Bags,Gift Boxes and Wedding Cards. We are also service provider.

MANUFACTURING CAPABILITIES
DESIGN TEAM

Latest technology computers along with the latest versions of computer software

PRE PRESS MACHINERY

Pasting Table

Plate Exposure System & Plate Processing

PRINTING MACHINERY

Paper Cutting M/c.
Polar Paper cutting M/c (Size:44"x50")
5 Color Offset Printing M/c (Size:28"x40")
4 Color Offset Printing M/c (Size:19"x25")
2 Color Offset Printing M/c (Size:20"x29")
1 Single Color Offset Printing M/c (Size:19"x25")
2 Color Offset Printing M/c (Size:28"x40")
1 Mini Offset Printing M/c
HP Latex 315 Printer (Size:54")

PACKAGING& BOOK BINDING MACHINERY

3 Die Cutting M/c
Board Cutter
Coating Machine (32"x42") for Varnishing/Skin/Blister Packing
Corrugated Box Gluing M/c
Book Stitching M/c
E Flute / Narrow Flute Corrugation M/c
Automatic Sheet to Sheet Pasting M/c
Lamination M/c
Box Stitching M/c
Section Sewing M/c
Book Edge Squaring M/c
Book Single Clamp Perfect Binding M/c
Paper Folding M/c

SKILLED MANPOWER: 60

GENERATOR FACILITY: Available

OUR VALUABLE CLIENTS

AUTOMOTIVE INDUSTRY

New Holland Tractors CNH Industrial India Pvt Ltd
GKN Driveline India
Claas India Ltd. (Escorts)
Federal Mogul Bearing India Ltd.

LIGHTING/ ELECTRONIC INDUSTRY

Philips India Ltd.
Osram Lighting Pvt. Ltd.
Dixon Technologies
HQ Lamps Mfg. Co. P. Ltd.
Compact Lamps Pvt. Ltd.
Hob Nob Electronic Pvt. Ltd.
Dlink Ltd.
Luminous Power Technologies Pvt. Ltd.

INTERNATIONAL HARDWARE BRANDS

Wickes
Jolie
Hiatt
Laura Ashley
Perry

CORPORATE CLIENTS

Whirlpool India Ltd.
Siemens Product Lifecycle
Larsen& Toubro Ltd.
Simon India Ltd.
Lindström India
Vintron Informatics Ltd.
Videocon
Rajlaxmi Steel Industries

HARDWARE EXPORTER

DP Garg Pvt. Ltd.
India International
Prashant Enterprise
Mascot Metals
Vidhi Export

GOVT.PSU
EDUCATIONAL INSTITUTES

DAV Public School
SOS Children Villages India & Many More...

QUALITY MANAGEMENT SYSTEM
To maintain the quality standard of the products our team checks the product at every stage of manufacturing. We provide competitive pricing and prompt response to our customers and finally ensure customers'satisfaction.
PERFORMANCE AT A GLANCE:-
Impression has made phenomenal growth since its conception in the year 1995.Continuous effort and hardwork of Impressions as a team has helped it grow from trading company to a full fledged manufacturing unit.Impression's services diversified into a wide variety of product as mentioned in our product range. It is dealing with a varied range of industries i.e. Hardware, Lighting, Utensils, Computer Hardware,Electronics, Restaurants and Hotels, Educational Institutes and many more.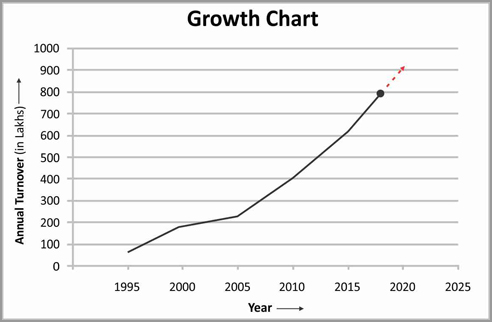 We are dealing minimum order of 1000 bags only!
Company Specifications
Business Type

Manufacturer, Service Provider__OPT__Supplier